FabPro Systems is dedicated to delivering the highest quality heat and fluid transfer equipment. Our team designs, manufactures, and tests heat process equipment for a wide variety of process applications.
FabPro Systems has competitive pricing, superior components, and an engineering and equipment manufacturing team that is the best in the Tri-State area.
What We Do
FabPro manufactures custom, modular utility solutions including modular indirect cooling/cooling tower plants, modular pumping systems, and central plants.
Local. Available 24/7.
FabPro experts are with clients every step of the way. We are local. We can be onsite anytime to address plans and specification changes. We will be there for delivery, installation, system integration and training.
Performance Tested and Worksite Ready
Whether a new system or retrofit, we provide customers with the most efficient and advanced solutions for their products – custom designed, factory assembled, performance tested, and delivered to the worksite ready for installation.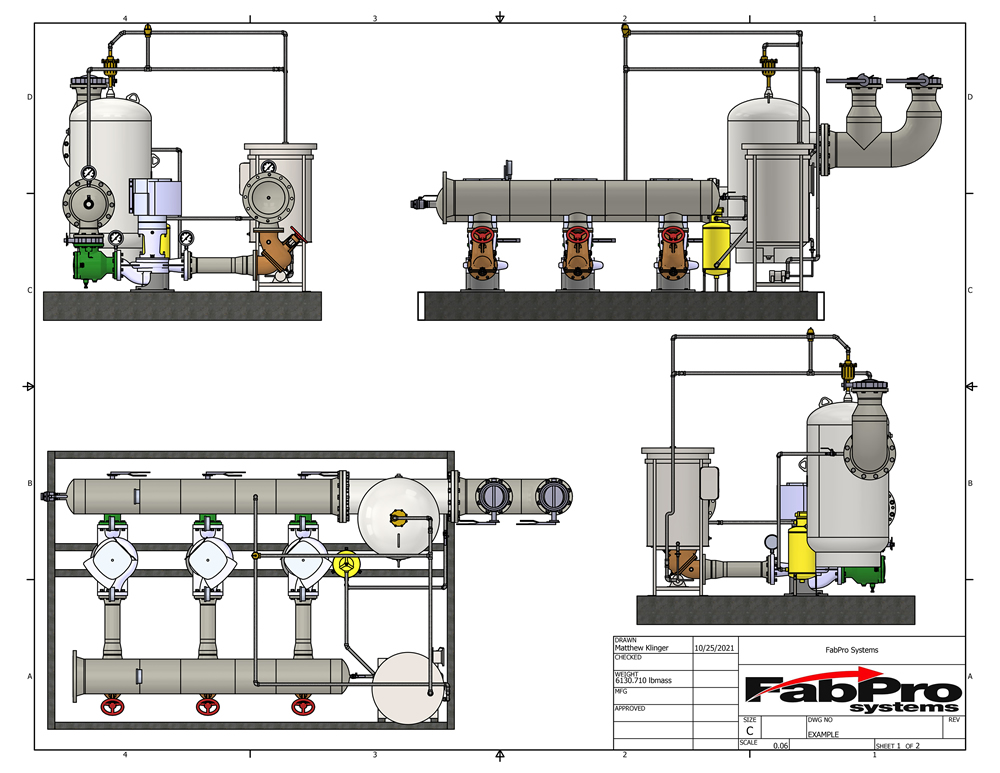 Custom-Designed Equipment – We Understand Critical
We are Experienced in Many Industrial Applications – FabPro has decades of combined experience in engineering, servicing, replacing, and building heat transfer systems for hospitals, industrial manufacturing facilities, hotels, assisted living communities, apartment buildings, and schools and universities.
Getting the equipment designed right for your process is critical
Timing for buildout and delivery is critical
Having the right engineering &unit construction partner that your staff can count on is critical
Design starts with expert engineering, and finishing requires interactive communication and client engagement, superior components, and the highest quality of craftsmanship.
Our staff has designed, installed, repaired, and modified heat transfer equipment for a variety of traditional and unique, commercial and industrial applications. System shut downs (whether planned or unexpected) need to have the right engineering and the right equipment to keep processes running efficiently.
Warranty
868 Sussex Blvd.
Broomall, PA 19008